Unsolicited Application
You want to work for INP but there is not the perfect job posting at the moment?
Code number 42
Job location:
INP International Projects is an independent service provider for process control engineering, automation systems, power technology, machine and welding technology, thermal process engineering as well as construction and infrastructure projects. We are a reliable partner for the energy sector and the industry, independent of any manufacturer, solving problems for over 30 years all over the world. We employ more than 500 engineers at our locations in Germany, Switzerland, Austria, USA, South Africa, France, Brazil, Canada, Mexico, Egypt, Croatia and the UK.
Our success is based on the commitment and expertise of our staff. For our sustained economic growth, we engage committed and highly motivated professionals and team players:
Your tasks
Tell us your strengths and what motivates you at work every day.
Your qualifications
Which technologies and competencies have you been able to acquire so far?
What we offer
We are looking for the right job for you and we will inform you once we've found it.

Please also regulary check our job database at

jobs.inp-e.com

to find our frequently updated postings.
Points of contact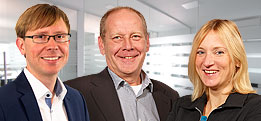 Frederik Weyer, Norbert Nicklas & Silke Schütt
INP Deutschland GmbH
Werkstraße 5
67354 Römerberg
Germany
Tel. +49 6232 6869-850

References
Now, you can discover exciting projects and references from the world of INP International Projects.
____

__