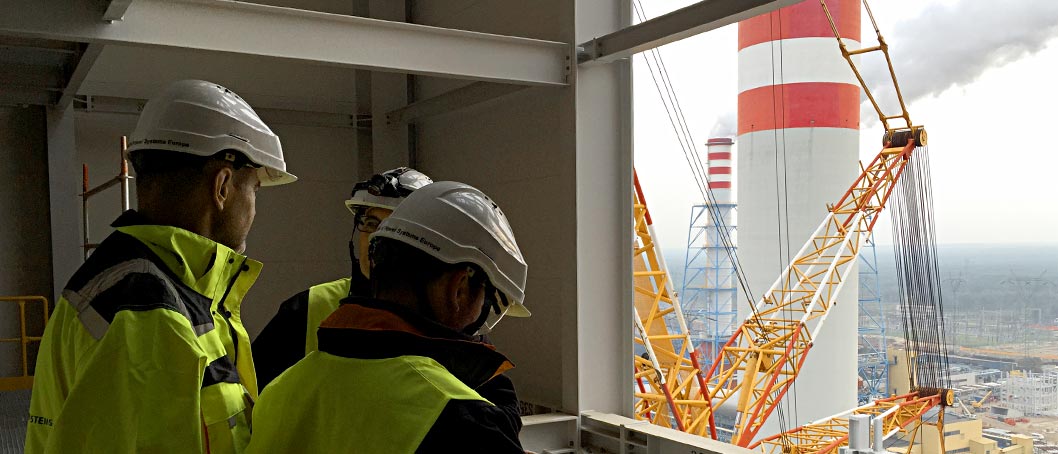 Electrical Commissioning Engineer HVDC Control / Protection(m|w|d)
Kennziffer 2393
Join us and our thrilling HVDC projects!
Ihre Aufgaben
Execution of all necessary functional tests in close coordination with engineering in accordance with contractual requirements during the Integration tests at the Erlangen test facility (FPT) as well as acceptance tests at I&C cabinet manufacturers
Preparation of the required project and test documentation (protocols) as well as updating of the project documents (plan revision, red corrections) in coordination with the technical departments (engineering)
Commissioning on site of the plant control system (HVDC interface, open-loop control) and AC protection systems as well as testing of the connection of the assigned primary components to the HVDC control system with final customer handover and instruction
Timely and professional preparation of work and tests, taking into account the necessary work equipment and test devices, as well as evaluation and verification of the test results (conception/meaningfulness, functionality)
Ensuring work quality and work safety in the work area as well as active support of the project managers in risk and claim management and in claim management as well as improvement processes (e.g. Lean, Lessons Learned)
Ihre Qualifikationen
Successfully completed studies in the field of electrical engineering or corresponding technician training
More than three years of professional experience
Knowledge of high-voltage systems: primary components (switchgear, converters, power transformers, power converters, auxiliary power systems) and grid protection technology, desirable experience/knowledge of HVDC
Knowledge in secondary technology C&P (control technology, automation systems) of high-voltage switchgear: primarily plant control and grid protection, basics in HMI/SCADA and communication systems
Knowledge of engineering tools for parameterization/project planning, commissioning and operation: primarily CFC, DIGSI;
Desirable experience/knowledge of I&C project planning and testing via MATLAB/SIMULINK
Was wir bieten
Very high standards in the areas of occupational safety, company health management and work-life balance
Flexible working hours thanks to an attractive flexitime model and the option of working partly from home
Exciting development opportunities and assumption of additional responsibility
Modern workplaces and work processes
Benefits

Arbeitgeberunterstützte betriebliche Altersvorsorge
Altersvorsorge

Gute Vereinbarkeit von Beruf und Privatleben
Balance

Möglichkeit, in der Zukunft zusätzliche Verantwortung zu übernehmen
Entwicklungsperspektive

Teilen Sie sich Ihre Arbeitszeit in Abstimmung mit dem Projekt flexibel ein
Flexible Arbeitszeiten

Geleistete Stunden werden auf dem Gleitzeitkonto gesammelt und verfallen nicht
Gleitzeitkonto

Sie arbeiten mit Teammitgliedern aus verschiedenen Ländern und Kulturen zusammen
Internationales Team

Wir reagieren kurzfristig auf Ihre Bewerbung
Schnelle Rückmeldung

30 Tage Erholungsurlaub pro vollem Kalenderjahr
Urlaub

Zusätzliche Vergütung für Urlaub- und Weihnachtszeit
Urlaubs Weihnachtsgeld
ÜBER INP
We are looking for support for our projects or for deployment at our customers in the areas of engineering, project management, construction supervision / management and commissioning. Our technicians and engineers are actively shaping the energy transition in Germany, but are also on the move around the globe in a wide variety of industries. They are responsible for a wide range of interesting projects, whether in conventional and renewable power plants, substations and switchgear, HVDC converters and cables.

We take responsibility for the environment, people, technology and projects.
Our employees come from many different nations and cultures, which complement our regional identity perfectly. It is always very exciting and interesting to exchange ideas during Lunch&Learn, barbecue lunch breaks, family and hiking days, etc.

We want to strengthen our team with colleagues who want to work with us to secure the energy infrastructure for future generations and who are at their best when they can act and make decisions independently. Nevertheless, they should always be team players and support others in word and deed.
Ihr Ansprechpartner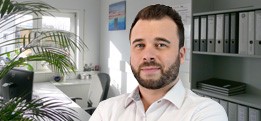 Daniel Sütterle


Recruiter Elektrotechnik
Telefon:
+49 6232 6869-706
Haben wir Ihr Interesse geweckt? Dann finden Sie hier weitere Informationen über unsere Projekte und Ihre Karrieremöglichkeiten bei INP Deutschland.